Second Chance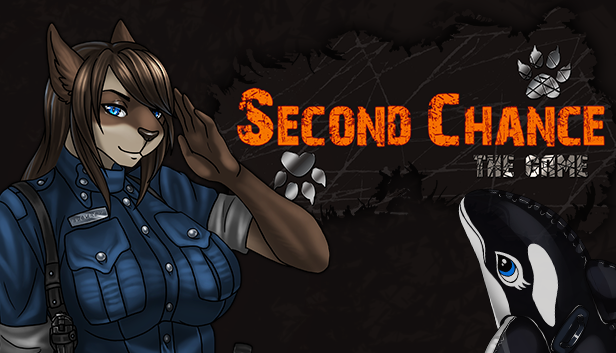 Second Chance is a visual novel in original setting. Explore the city and make new friends, solving puzzles and revealing secrets the city hides.

Far over the vast blue ocean rises a small, quiet, unremarkable city.
One fine evening, Leslie finds himself at the station of this city, completely losing memories of his past. On the platform, the mysterious girl Neny Ryn meets him, informing him that he is an exchange student at a local university.
In an effort to find out who he was before, Leslie meets many interesting personalities. Many of them share Leslie's desire to learn more about himself, and some even become his friends. However, the strangeness that Leslie encounters in the very first days of his stay in the city makes him doubt not only whether they are friends, but even the nature of his own mind.
Who are they really? Which of them is lying, and who is telling the truth? And is it true that everyone in our world is entitled to a second chance?

FEATURES:
UNIQUE VISUAL STYLE:

Author's visual style by the unsurpassed artist Eliana-Asato fills the game in all its aspects. Carefully recreated and unique characters with their unique features, highly detailed backgrounds and unique HCG-arts - all of this is done in the same style that allows players to immerse themselves into the game and feel its visual component.
HOT HEART:

You never know whom the fate will bring you in this strange city. More than a dozen mysterious characters live their measured lives. They don't even suspect that very soon the life of each of them may change under the influence of the hot heart of Lesley. Follow the call of your heart, and you can learn a lot more about each of them and see that part of their soul that was hidden not only from others, but also, and perhaps even from themselves.
YOU ARE THE WRITER:

Each player's choice matters, and the story will evolve exactly as the player wants. However, do not forget that every choice can lead to far-reaching consequences. Most of the consequences for the rash choice will face you. And those consequences that remain outside the brackets, sooner or later risk affecting your fate.
GAME IN GAME:

Several mini-games are designed to dilute the gameplay to get the most complete experience of feelings and sensations of the main character. Hack government security systems and look for ways to access strongly encrypted databases. Defend your honor and fight, standing by an indestructible wall between enemies and those who are dear to you.
Technical details:
Type: Visual Novel, Eroge

Genre: Mystery, Detective, Drama, Action
Lenguaje: English, Russian

Engine: Renpy
Duration: ~2-4 hours
Public: +18
Plataforms: Windows, Linux, and Mac
Status: Game in early access
Links:
Our patreon page (English) - https://www.patreon.com/sc
Our VK page (Russian) - https://vk.com/sc_thegame
Our steam page - https://store.steampowered.com/app/958720
Downloads:
Steam - https://store.steampowered.com/app/958720/
Standalone - comming soon
Comments
Log in with itch.io to leave a comment.
is this game still being work on?
great game waiting for more!but omg that one sceen with the beer guy, it was terrible! greatly written but terrible! lolz good job
hi i was wondering if the game will be added here on itch.io?
Fantastic game, really looking forward to the rest of the story, do have a couple of suggestions, but otherwise incredbily well made, keep up the good work.
Thank you! Looks like we've forgot to update links here. Now links goes to the steam with the lastest updates (game is free)
really enjoyed the the game keep up the good work
some recommendations i have that may make it even better

animating some the scenes and might also consider voices and/or different sounds to go along with the background music
hope you'll consider it but again really liked the way it is currently

Hey!
We are currently workong on adding new content. The 0.04 version is on the way, and it even will be in steam.
All yoir suggestions might be realised closer to full release ;-)
I'm think there is nothing in the download for the window, since i waited about a solid 30 minutes, and nothing showed up, or that my computer is shit, either way i think you should check the download button if it works.
It seems like download buttons are really broken somehow. Anyway, I've added some download links in description - this should work.